The Automotive Aftermarket
---
The automotive aftermarket provides motorists with a choice over how to repair, maintain and service their vehicles. The automotive aftermarket is broadly split into two segments; dealer networks and independent, non-dealer repairers.
Dealer networks are formed by vehicle manufacturers and are identified as original equipment manufacturers (OEM) in the industry. In contrast, independent repairers operate as self-standing businesses that collectively form the independent aftermarket (IAM).
As a vehicles ages and goes outside of its original warranty, it can be very expensive to use OEM garages for servicing and ongoing repairs. Motorists turn to the IAM as an alternative because it offers them competitive pricing, local repairers and high-quality products and services. The European Commission has consistently supported the IAM as a way of securing a competitive market in the maintenance and repair of vehicles.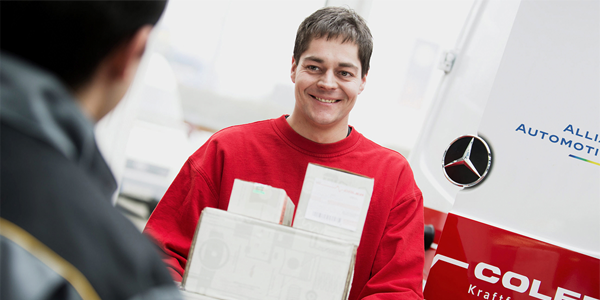 AAG in the Automotive Aftermarket
AAG has invested in their infrastructure at a national, regional and local level because the IAM relies on fast, reliable logistics. This provides independent repairers rapid access to a huge range of quality car parts and ensures that their customers' vehicles are maintained and repaired in the shortest possible time. As a leading European parts distributor to the IAM, AAG continues to leverage its vast network to supply high-quality automotive parts.
AAG own or are the majority stakeholder for a number of buying groups, online retailers, motor factors, and independent distributors, who sell and distribute parts to businesses within the IAM network. They operate at all levels of the distribution chain, connecting parts suppliers to repairers at national and regional distribution centres and to distributor outlets which directly serve more than 30,000 garages, auto centres, and body shops throughout Europe.
>
Our European Distribution Network
Our Range of Parts & Equipment
AAG is committed to providing quality parts to its customers. It ensures that repairers and consumers have access to the right parts at the right price to repair, maintain and service any vehicle
AAG is a proud partner of the world's leading automotive parts brands.