Building a future from a proud legacy
---
Being genuine means being true to ourselves and doing right by each other through being a reliable and inclusive partner. Regardless of where we are in the world, ingenuity, innovation, and integrity bring us together and when everyone is on the same path, you can trust that you're working towards a common goal in the best way.
We offer:
A company with integrity
A diverse and supportive team
An inclusive, authentic work family
We expect:
Act with integrity every day
Work with heart
Be authentically you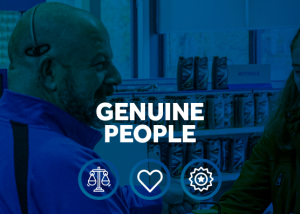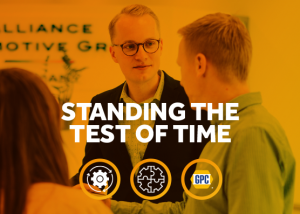 Let's take it global
---
Our outlasting formula is simple: Genuine people who work, win, and evolve together. Success-driven teams who are forward-thinking and passionate about what they do. Doing business responsibly and sustainably for the betterment of our world. We take pride in our legacy and pass it on to all who join us.
We offer:
A strong, established industry leader
Steadfast commitment
Future focused transformation
We expect:
Hard work and succeeding together
Being resourceful
Being proud of our legacy
With commitment comes reward
---
At AAG, we have the best of both worlds. A small company feel with a global scale to back you up. We place trust and accountability in our people to do what they think is best for their teams, our customers, our suppliers, and the communities we keep in motion. Our strengths are in the relationships we forge and the value we deliver. We do this by combining local expertise with a global force.
What we offer:
A big company that feels small
Rewarding and purposeful work
Limitless opportunities
What we expect:
Being friendly and service focused
Passion for problem solving
Stay in motion, grow your know how.