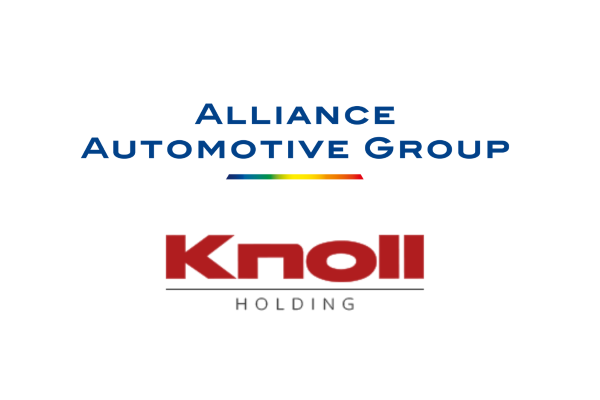 Alliance Automotive Group has signed a definitive agreement to acquire Knoll GmbHl
---
26 Apr 2022
Category: AAG News, Company News
Leading European automotive aftermarket group Alliance Automotive Group (AAG) has finalised the acquisition of all shares in Knoll GmbH (Knoll) and Transport + Logistik Schleiz GmbH. At the same time, parts of Manfred Knoll Holding GmbH & Co. KG were acquired as part of an asset deal.
Manfred Knoll has successfully managed the company "KNOLL" as Managing Partner for more than 60 years. Knoll operates in Bavaria, Berlin, Brandenburg, Saxony and Thuringia. Knoll was founded more than 90 years ago and operates a nationwide network of 18 distribution centres under the Knoll brand. Knoll, headquartered in Bayreuth, Germany, generated net sales of 107 million euros in 2021.
Knoll has decided to take this step as AAG will provide the necessary resources to drive Knoll's next phase of growth for the benefit of its employees, customers and suppliers.
Fabian Roberg, CEO of AAG Germany, said, "Knoll is a company with a long history of success and strong ties to its customers. Knoll and AAG have many things in common, such as a supplier base, a shared corporate culture, and a bond of partnership with employees and business partners. Because of this common background, I believe that Knoll and AAG have the best prerequisites to be successful together in the market. I am confident that we will develop new growth opportunities in our markets."
Manfred Knoll, CEO of Knoll, said, "We are proud of Knoll's achievements since its foundation in 1930, which have enabled us to become one of the leading suppliers of automotive spare parts in the German market. We are very pleased to partner with one of the leading companies in Europe to prepare Knoll and its employees for the future development and challenges of our industry in the years to come. "
The transaction is subject to customary closing conditions, including approval by the antitrust authorities and consultation with the relevant employee representative bodies.