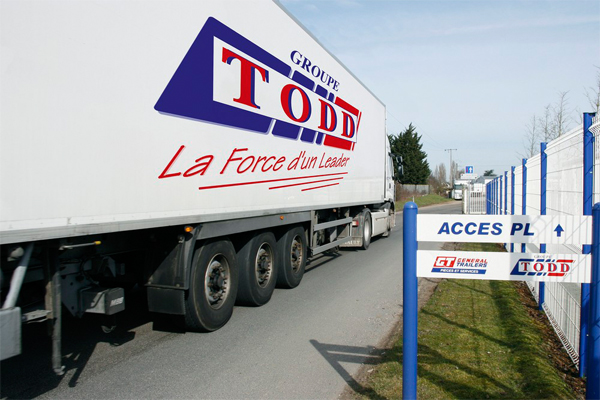 Todd Group Acquisition
---
18 Jul 2019
Category: AAG News, Company News, Industry News
Alliance Automotive Group, a leading European player in the automotive and truck aftermarket, is pleased to announce a definitive agreement to acquire 100% of the Todd Group shares, subject to customary closing conditions, including regulatory approvals as of Wednesday, 17th July 2019.
This acquisition confirms Alliance Automotive Group's strategic focus on the aftermarket truck parts market. The Todd Group is one of the major independent players in this market with 35 sites spread throughout France, as well as trading and repair activities within its 22 integrated workshops.
Founded in 1975 by Jean-Pierre Tomasina, the Todd Group claims a turnover of nearly 76M €. This remarkable performance reflects the expertise of the Group and its employees in all segments of vehicle: tractors, tractors/carriers trailers, bus, and SUV.
By joining Alliance Automotive Group, the Todd Group is involved in a project to establish a major national player in the service of transport professionals.
Despite the challenges of today and tomorrow (new technologies, connectivity, electrification of the last mile, shortage of qualified labour), uniting these two historical actors ensures they are able to meet the requirements of national fleets and local actors.
Thanks to the density of its network and the wealth of its know-how, the AAG / Todd ensemble presents itself as a competitive and credible alternative to the manufacturer networks, in a balanced relationship and healthy competition.
Eric Girot, co-CEO of Alliance Automotive Group, France: "The heavyweight is a historical activity of the Group, but it takes a new dimension with this acquisition, which completes our G-Truck / Top Truck and MP Truck. The synergies generated by this merger will grow our respective organisations and allow us to better meet the needs of our customers."
Franck Baduel, also co-CEO of Alliance Automotive Group, France: "This acquisition will accelerate the excellent momentum of our commercial performance on the PL market for several years. By diversifying and balancing our VL and PL businesses, we are strengthening our resilience in the face of the economic uncertainties in the two markets. This is a strategic acquisition, and we are very pleased to welcome the Todd teams to the Group".
Géraldine Chemin, Group CEO of Todd: "Although competitors for so many years, we have always appreciated the expertise and quality of the Alliance Automotive Group's heavyweight teams. We quickly realized that our Groups shared the same values and the same ambition. This union is a wonderful opportunity for all Todd Group employees and we are delighted to be able to quickly develop synergies of resources and know-how, which will serve to satisfy our customers".