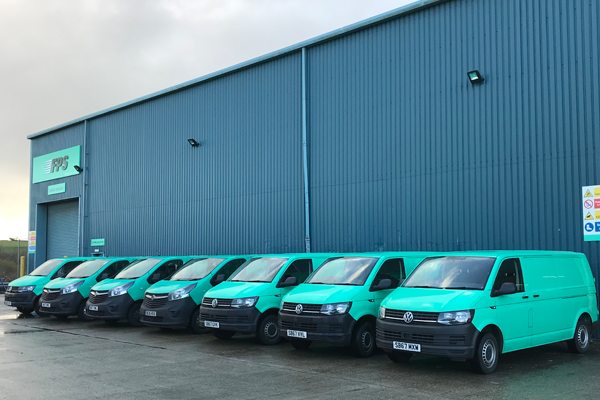 FPS Network Update – Launceston Launches
---
18 Dec 2018
Category: AAG News, Articles, Corporate, FPS News, Company News
We are pleased to announce that FPS successfully launched their new Regional Distribution Centre (RDC) in Launceston, Cornwall on Monday 10th December 2018.
The location will be essential to futureproofing the business and accommodating the increased volumes that they are seeing as the company grows. This is an exciting development for FPS that allows them to reach further across the UK and continue to offer consistently excellent service in the southern region.
This site brings the total number of FPS locations to 23 and is their 12th Super Branch with 23 employees and 16 vans. The main building has 10,700 sq. ft. ready to fill with products, plus an additional marquee to store exhausts.
Meet the Team
Some key members of the new Launceston team are familiar faces within FPS.
Todd Hollyoake is returning to FPS as Launceston Branch Manager. Todd worked for the Birmingham RDC for many years so is well versed in FPS standards. He brings with him a wealth of knowledge and expertise in both the company and industry, enabling him to lead his team in delivering excellent service.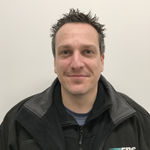 Iain Lockett is joining the Launceston team as Assistant Branch Manager. He brings over 15 years of experience in the motor trade and a vast array of skills to help in the daily running of the branch and dealing with customers queries.
Andrea Brooks will remain as Territory Manager for the region, providing consistency and support during the changes.
Contact FPS Launceston
Should you wish to contact the branch, they can be reached via email on launceston@fpsdistribution.co.uk or telephone on 01566 248208. You'll find them at 14 Lowley Road, Pennygillam Industrial Estate, Launceston, PL15 7PY.
What's Next for FPS
More exciting news is in the pipeline for 2019; with a bigger RDC lined up in Maidstone, and a new RDC scheduled to open in Carlisle it's all systems go! Vacancies for their Carlisle team can be found here. Keep an eye out for further updates early next year!